A complete Hero Quest (or HeroQuest) can be worth a lot of money if it is complete. An incomplete Heroquest, all though not as valuable, still holds a lot of value! So don't throw it away, even if it's damaged!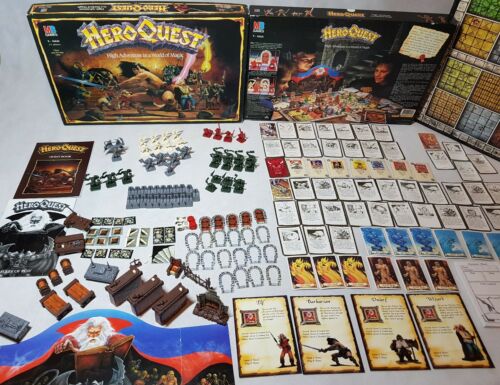 HeroQuest Value
The value of HeroQuest depends on the condition of the box, the models, whether it is missing parts etc. The prices of the classic HeroQuest by Milton Bradley & GW can vary considerably, depending on which platform you are selling or buying from.
Amazon
On Amazon it has a Complete Heroquest has been spotted for around £900 new. Used and in good condition = £139 approx – £250
Ebay
The prices for a complete HeroQuest vary considerably again depending on the condition. A new game £200 approximately. If the the game is scruffy or broken for it can be purchases for as little as £50!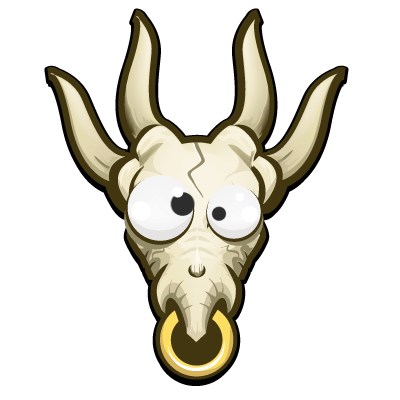 An 'incomplete' Hero Quest worth and Value – Some individual prices.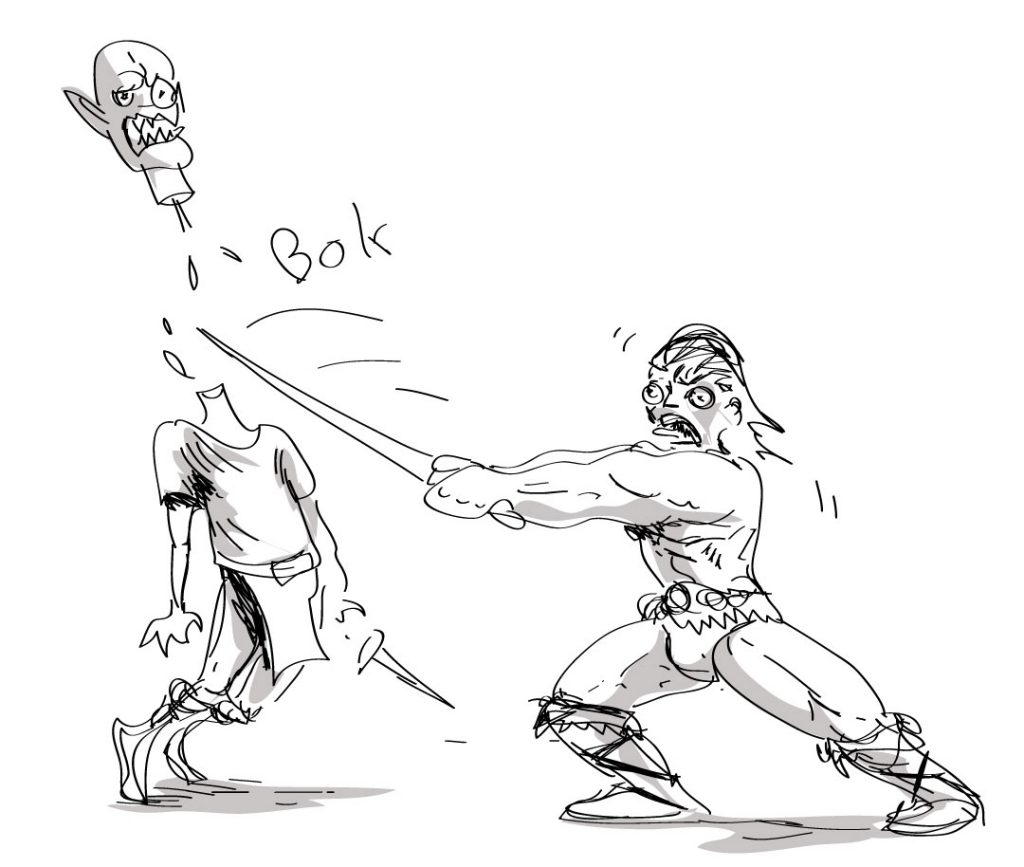 Individual Models
Individual and unpainted models can range from £4 – £8, again depending on the seller. Collectors will pay what they think worth. It should also noted that job lots or broken and semi-painted models can also be purchased. This could be something to consider if you are looking to clean up and add a few models to your collection.
As mentioned above, individual models can vary in value. The two models here but purchase on eBay from a reputable seller.
Hero Quest Unpainted Zombie
This model was purchased on eBay for £4 excluding postage. It should also be noted that this model is in excellent condition, screaming for a lick of paint.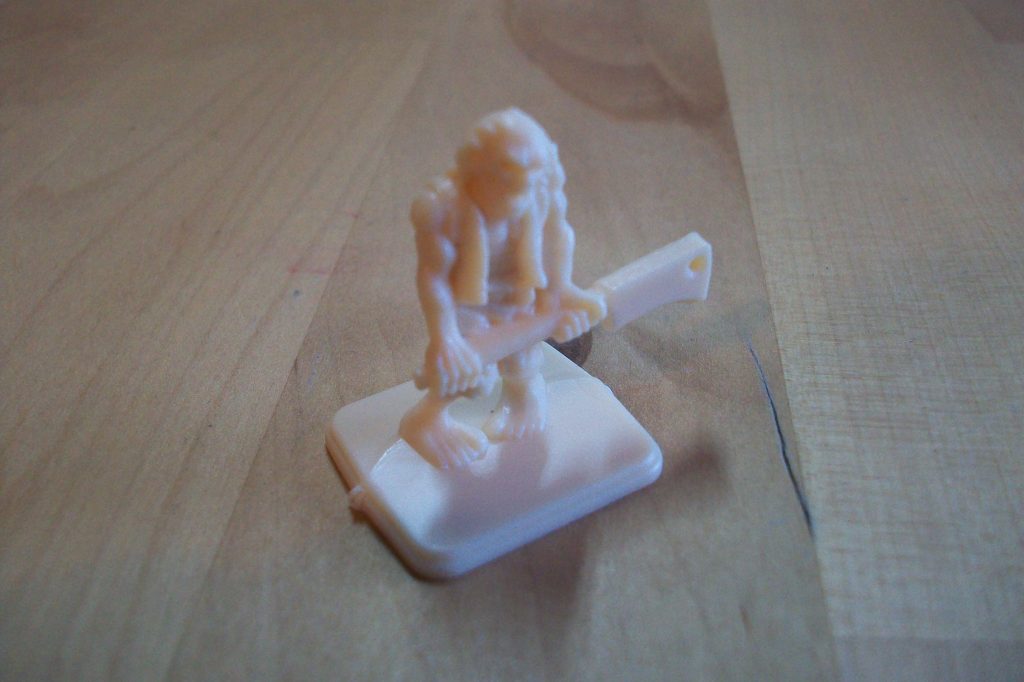 The HeroQuest Warrior
This fearsome and iconic design which feels like a classic signature design from GW can be purchased on eBay. I remember seeing this guy when I was about five years of age, and I was in love, even from that age. The Chaos (Just Warrior) can be purchased for around the same price as the Zombie above. £4 – give or take depending on the model condition and whether it is painted.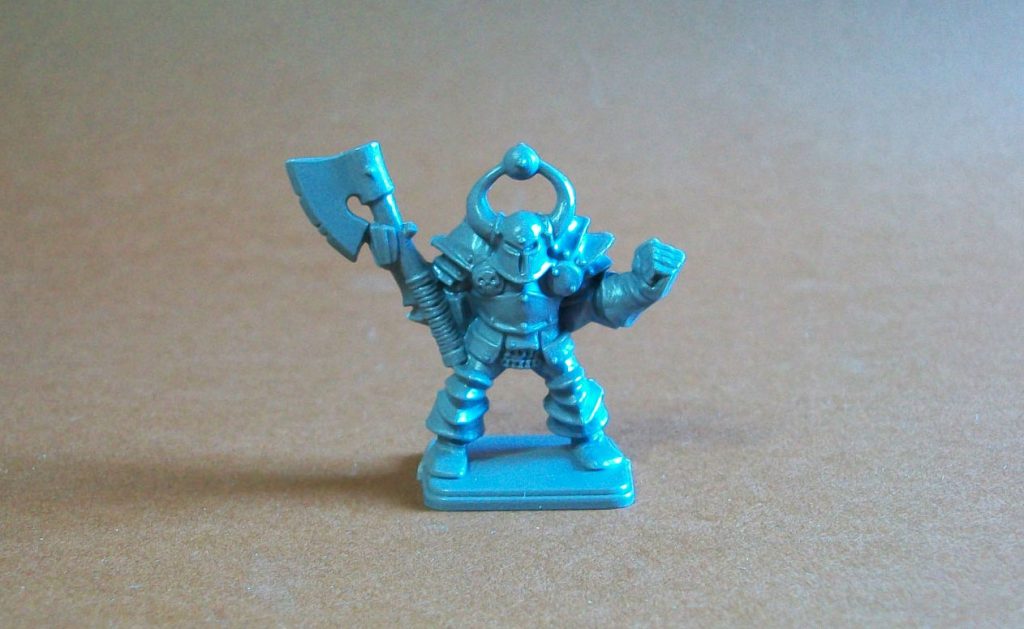 Heroquest Cards and Tokens : Value
The cards and token's can be purchased for as little as £1.25 for traps to £20 for entire card deck. As spotted on Ebay in August 2019.
That is the potential worth of you Heroquest. If you have near complete version it could be worth you purchasing some of the spares to complete the game. A complete game of Heroquest is worth quite a bit more than the individual pieces but if you have the single parts, or you want to get a complete game together to play, you may be in luck.
Thank you for reading, you can look the the product specs here for HeroQuest. This listing also has the Heroquest game found internet.