Example of a Kickstarter board game. Board games and Kickstarter make terrific companions when it comes to making a board game. Whether this is for a large already established board game company or a new start-up. Kickstarter is a platform that can help bring board games to life.
The backer – the crowd – can make this happen!
This post shares a bit about a campaign that is to do with a London themed pub crawl.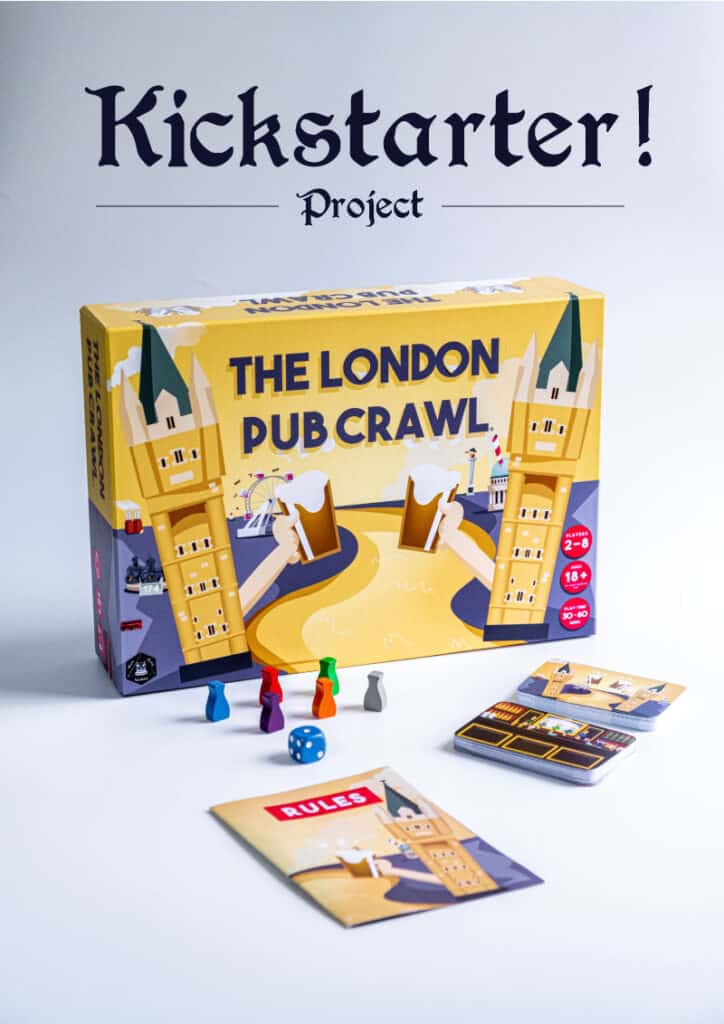 About The London Pub Crawl | Forward
It should be mentioned here that it is not by accident that London Pub Crawl is getting an honorary mention here. I helped to create the visual look and feel for the game! The London Pub Crawl was a great opportunity for me to help co-create a prototype and illustrate a tonne of wacky landmarks. But, that is another story.
This post was put together to show fun board games to anybody that loves party games or wants to back a new project.

Back This Project >>
Kickstarter Campaigns
Just remember!
Pledging on 'Kickstarters' is not a guarantee. Nor are they a pre-order service! By becoming a backer to a campaign and offering your pledge, you are helping to bring a project together. You are supporting the creator through good and bad.
Kickstarter is about a community and creating things. There is no guarantee that your pledge will equate to a final product. But hopefully, with enough support a big enough crowd. It will build a campaign to be proud of.
If you just want to look at the game on Kickstarter you can see it here.
Over to the creator – Mad Dawg Games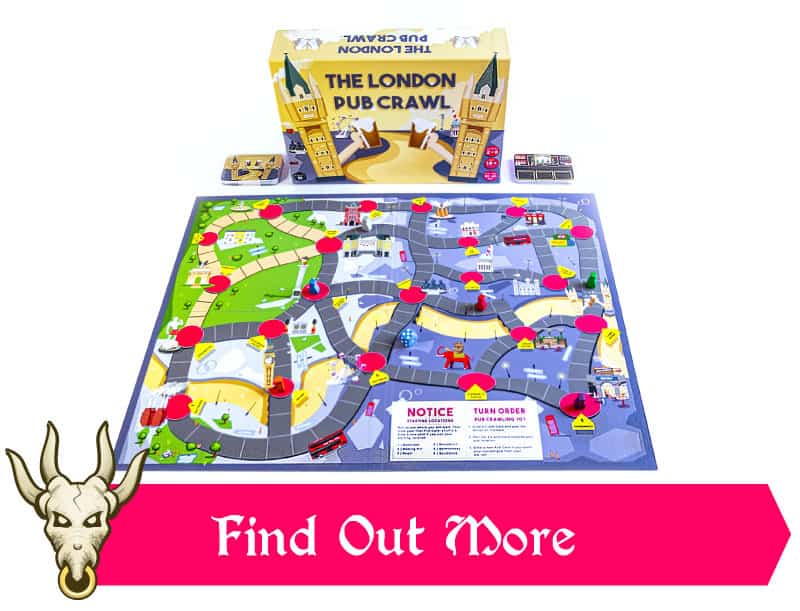 What are you creating?
The London Pub Crawl is first and foremost, a party game. I used to make these types of games back in University in between my studies. When we went into a number of seemingly endless pandemic lockdowns, I decided to revisit this old hobby but this time with the main theme being London!
Why would people like your game?
I think people that have a love for London will thoroughly enjoy my game as the 'Crawl Cards' have numerous references to London life and its pub culture. That being said, I've also designed the cards to be played and enjoyed wherever you live in the world. As well, if you do appreciate a fun drinking game, this will be perfect for your next occasion. The game was made to be enjoyed by anyone of a legal drinking age over a drink or two (or three depending on your luck) and can be played between 2-8 friends.
The London Pub Crawl is available now on Kickstarter! I chose this route as a means of marketing the product to a wider audience so that those who might enjoy both a drinking game and a game themed around London have the opportunity to see it. I made this game with the purpose of making new and old friends have a few laughs together, share old stories, and ultimately have a fun evening together. I believe taking the Kickstarter route is the best approach to showcasing this game to as many interested people as possible.
What do you hope to do with the game after Kickstarter?
Upon success of the Kickstarter, I would like to get into a routine of setting up at various markets around London to sell my game as well as at the many craft beer festivals that happen year-round. I will also look into select stores with a high degree of tourist attention as I believe this game makes the perfect take-home gift to be enjoyed with your friends and family back home. Once I have achieved all of this, I will begin the work on my next two game ideas (top secret for now)!
The London Pub Crawl, the Medieval London expansion pack, and more are available on Kickstarter. If you can spare a minute or two, I encourage you to check out my page, enjoy the launch video which explains the game in more detail, and please support the project!
– Sean Mad Dawg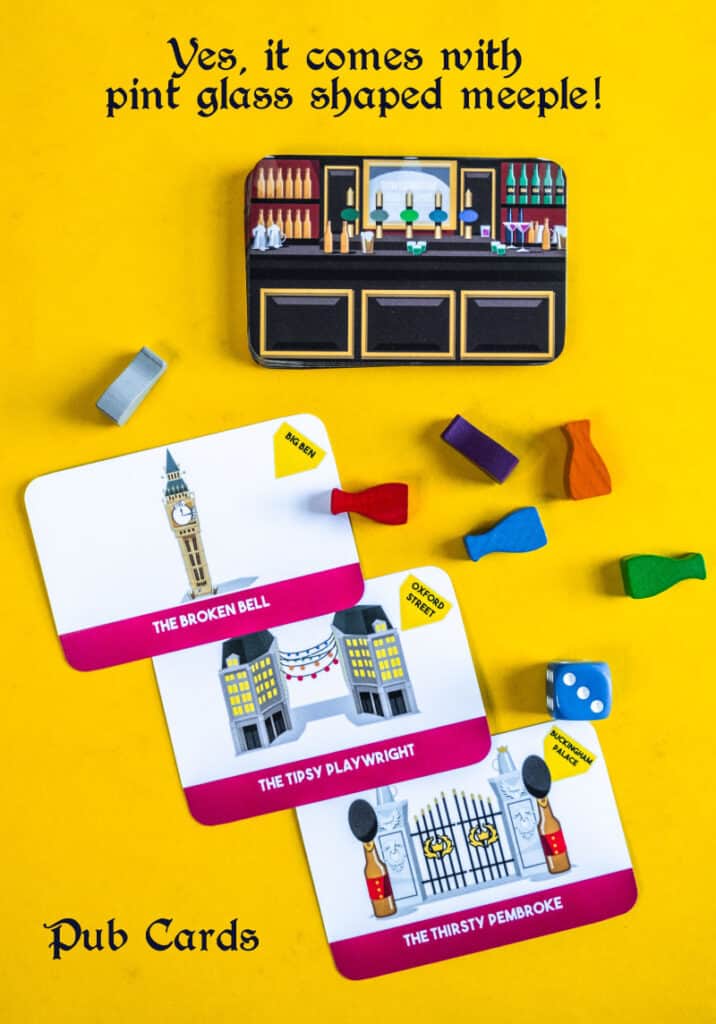 Thinking of backing?
If you are interested, why not go over to the London Pub Crawl page to find out more. You can either back the campaign or share the campaign!
You might even decide to make your own campaign in the future. Although keep in mind that there is a lot to consider when creating the game. Such as how much it may cost to create a board game, prices for a cover artist etc! That is all for an example of a Kickstarter board game.
Other interesting links
Off website links
Example of a Kickstarter board game | The London Pub Crawl | Dragon Bone Games