When did White Dwarf first come out? White Dwarf magazine first came out in June in 1977. It was originally scheduled to come out in May 1977 but was delayed by a month.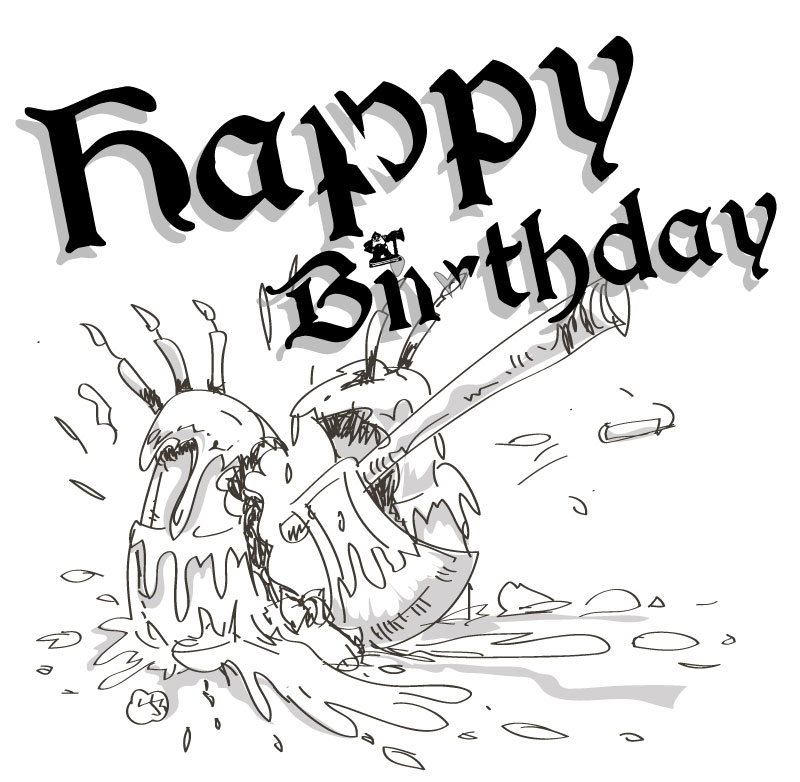 The predecessor to White Dwarf was a newsletter called 'Owl and Weasel', which was created in February 1975 by Ian Livingstone and Steve Jackson. At the time of writing this article, the total age for both Owl and Weasel and White Dwarf combined are over 45 years old!
White Dwarf has been in circulation for over 4 decades and still has a passionate readership. The magazine originally featured a variety of hobby board games and RPG's before moving its attention to its own miniatures and products. Namely, Warhammer Fantasy and Warhammer 40 K, or Rogue Trader.
Examples of some White Dwarf's topics covered in RPG's niche are DNAD and Rune Quest. White Dwarf covered a variety of games outside of its own in the early 1980s.
When was White Dwarf magazine first published?
White Dwarf magazine was originally published in June 1977. White Dwarf started out by a different name. When it was first published in the summer of 1977. in its early form, White Dwarf was known as Owl and Weasel.
Short overview of dates and times of early WD publications
1975 – First started as a newsletter called Owl & Weasel.
1977 – was published in June / July, ( evolved into a magazine )
Early 1980's – dedicated to promoting RPG' such as Rune Quest, Dungeons & Dragons, and Traveller
Late 1980's White Dwarf shifting all of its attention to its own science fiction and fantasy products
December 2004 – published its 300th edition
Present-day – Still popular comes both in print and digital formats
What was White Dwarf called before it was known as "White Dwarf"?
Before White Dwarf was known as 'White Dwarf', it was known as Owl and Weasel. Owl and Weasel was a newsletter that was printed in 1975. As time moved on, and Owl and Weasel evolved, the newsletter turned into a magazine and became "White Dwarf."
White Dwarf was originally founded by …
If you were to count Owl and Weasel as its first name, then White Dwarf was originally created by Steve Jackson, and Ian Livingstone.
When White Dwarf was young…
When White Dwarf was first released it promoted all sorts of different games – well before Warhammer even existed. White Dwarf used to publish information about Rune Quest and Dungeons and Dragons before shifting all of its attention onto its own product lines.
Other topics White Dwarf used to cover were games such as HeroQuest, Space Crusade, and other board games.
Who is the 'White Dwarf character' on the front of the White Dwarf magazine?
The White Dwarf or White-haired dwarf featured on the front of the magazine publications is called "Grombrindal". Did you also know that Grombrindal was the character featured in the Hero Quest board game that was released in the late 1980s?
The legendary Grombrindal has made numerous appearances over the years in both physical board games, video games and in publications.

The past, the present, and the future
In the Past, White Dwarf was originally published to celebrate all things to do with tabletop gaming. White Dwarf wanted to introduce people to all of the different types of RPG's out there who share the passion for the RPG and tabletop gaming hobby and… Miniatures!
In its earlier forms, The White Dwarf magazine shared templates for buildings, how to make scenery for your game, and how to convert miniatures.
The Present – White Dwarf is still going strong after all of these years. Its main focus is on its own ranges and licenses. Such an example is Warhammer 40 K.
The Future – In terms of what the intention is for White Dwarf in the future, you would have to ask a senior member of the Games Workshop team. It is pleasing to see that White Dwarf is still going strong today. If its readership continues to grow, it is fair to assume that White Dwarf will continue to publish.
What is "White Dwarf Magazine" and is it still desirable today?
If you have read this far, you will already know that White Dwarf magazine is a publication dedicated to the Games Workshop and Table Top Wargaming.
White Dwarf is still very desirable today. For as long as people collect Warhammer or enjoy miniatures, White Dwarf will still want to be seen and read.
White Dwarf has been around since the mid-1970's and is still popular.
The old editions of White Dwarf are rare and are still desirable to collectors too, with passionate collectors still exchanging and sell back issues. eBay is a platform in which you buy older copies of White Dwarf if you are looking to complete your collection. Another place in which you could be able to buy old copies of White Dwarf is at Car boot sales. ( potentially )
*Should you decide to buy a copy of a white Dwarf from eBay a small commission may be paid to Dragon Bone Games, thank you for your support.
Other board game fiction classics
Other desirable miniatures and games from around this era are Space Crusade and HeroQuest. There are too many to cover in terms of classics but for the sake of keeping it short, these are a couple that has been written about on this website. Another useful game, although it came later was the GorkaMorka.
You can find out more on what a HeroQuest board game might be worth of see how much a Space crusade board game might be worth. If you are missing pieces for either game. You can always see what you need by looking at these articles.
interesting post around Wargaming, Fantasy and Board games
External Websites :
Information source for White Dwarf – Wikipedia
About Ian Livingstone – Wikipedia
Thank you Steve Jackson and Ian Livingstone. And Happy Birthday to White Dwarf. DGB