Where can I get pocket-size board games? Is a good question to ask if you need a game that is convenient and easy to pack away. For example, you may be travelling light or heading around to a friend's house in just your coat. A large board game is not likely to fit in your coat – unless it has some very big pockets!
If travelling light – to provide entertainment for board game night. You need a game that is small, easy to carry and fun.
Like a card game that fits in your normal sized pocket.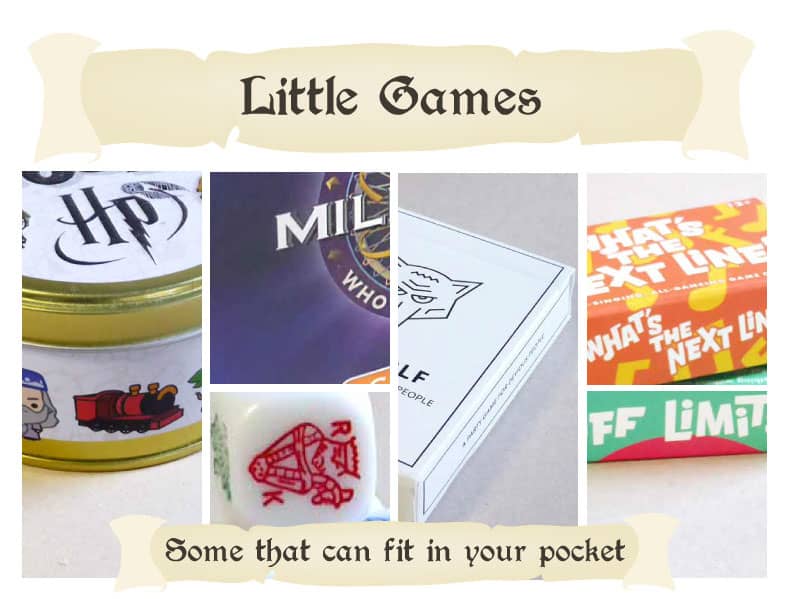 In terms of exactly where you can get pocket-size board games, you can often buy these in retail outlets that have a 'stocking filler' section, at board game conventions or online.
Often the best 'pocket-sized' games you can find are at the end of the shopping aisle in supermarkets at Christmas.
Now that you know where to get pocket size board games, perhaps you would like to know what pocket sized games you can buy?
Examples of pocket sized games you can carry!
Whether you want to call pocket board games, mini-games, wallet-sized games, little board games, is neither here nor there. You are basically looking for some either low-cost games to play or something you can carry easily. You need a small card or board game in other words.
little games in small packages that you can carry around and play!
*Should you decide to purchase any of the games through an affiliate, a small commission may be paid to DBG. Thank you for your for supporting this blog!
Examples of pocket sized games you can easily carry with you – list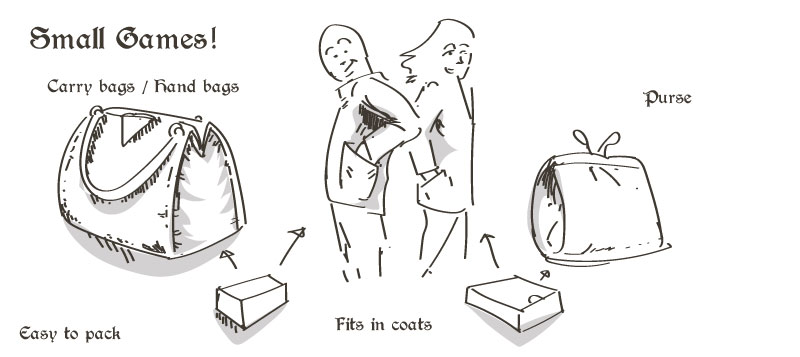 Pass The Pigs
Okay, you may need some slightly bigger pockets, but Pass The Pigs is a great little game if you are travelling somewhere for a short stay and you need to save space. Pass The Pigs can easily fit into a coat pocket, handbag or with your luggage This game is a squeal too! ( sorry! ) The game is family-friendly and quick to learn.
You can buy Pass The Pigs here on eBay.
Poker Dice – get pocket size board games
You can purchase poker dice sets online for a modest budget. Pocket Poker Dice are great to play with houseshare, going to a friend's house or for taking around and about. Poker Dice is typically is a scaled-down version of Texas Hold'em.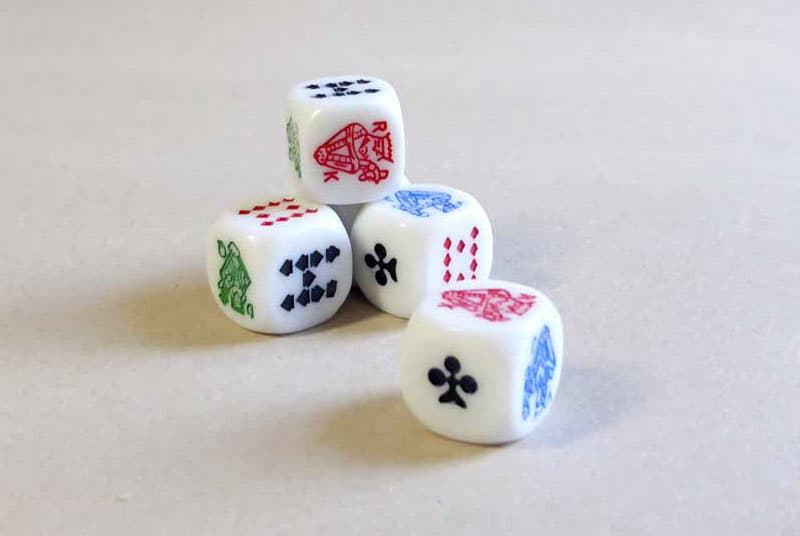 You can buy Poker Dice here on eBay.
Werewolf
Yes, you can buy a scaled-down version for Werewolf. In the game Werewolf, you need to use your powers of deduction to find who the Werewolf is before it is too late. A good game to play in large groups. This game can be packed up and placed in your bag too.
It is good if there are a lot of players.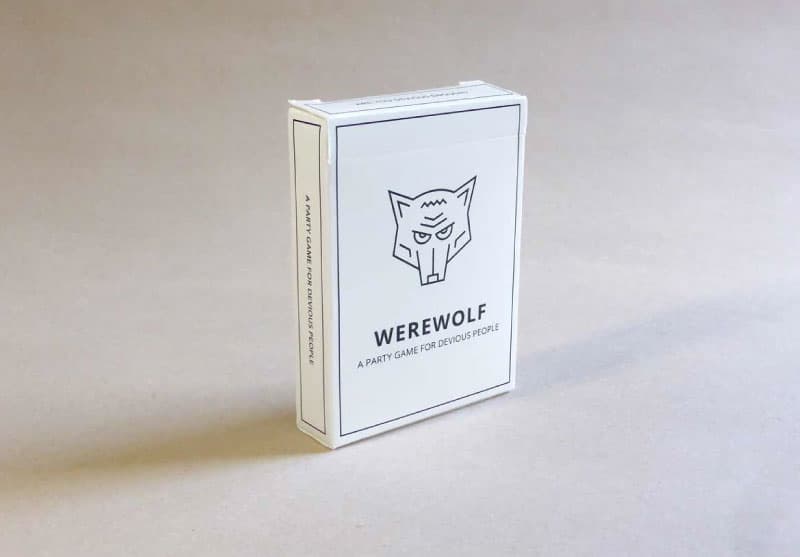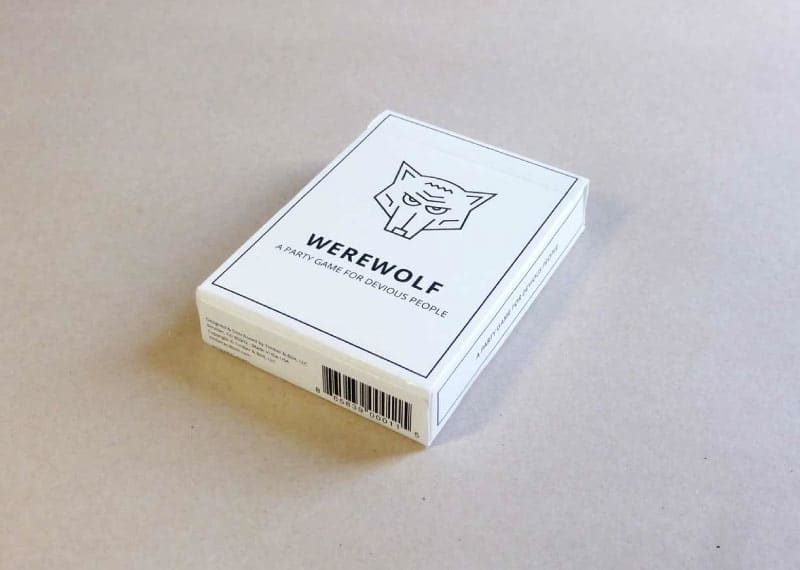 You can buy Werewolf here on eBay.
Bananagrams
Bananagrams is a small game that can fit in a large pocket and it even comes in its own novel container. Yes, you guessed it, it's a fabric banana! Bananagrams is a good game choice for those that love word puzzles and word games such as Scrabble.

In terms of the game's physical size, it's not the smallest game on this list. But it certainly makes an impact and can just about fit into a large coat pocket. It will easily fit inside luggage bags and back bags easily enough.
Find The Pickle Card Game
This unusual little card game is the size of a pack of playing cards and so can easily fit in your pocket, bag, coat, jeans back pocket etc. The bottom line, it is small and easy to carry card game. Great for smaller gatherings and shorter games. The Game was created by TeamKustardKraken.
Classic Playing Cards
There is nothing wrong with a simple pack of playing cards. Playing cards are typically small enough to fit your pocket too. With playing cards, you can play a variety of games such as Snap, 21, Poker, Solitaire to name a few. Some people may even be interested In making their own playing cards to take away!

Why not make your own top trumps!

In terms of where you can get a pocket-sized deck of cards! You can buy a pack of cards from a variety of places and locations such as a post office, newsagents, larger food shops and online.
Ultimate Pub Quiz Trivia ( card game )
This is another very small card game that can fit n your pocket – the Ultimate Pub Quiz Trivia card game! Why worry about trying to come up with your own quiz when you can buy a pre-made one? ( You still might want to create your own and this list of free quiz questions might help to bump those ideas). Creating your own quiz is fine. But the Ultimate Pub Quiz is ideal if you are looking for a little family card game you can stash in your pocket or handbag.

I can personally vouch for the game too. I gave it to a family member as a gift idea and it lasted for the whole evening.
Who Wants To Be a Millionaire Card Game
Ever heard of who wants to be a millionaire? The classic TV quiz show that has life Lines? Phone a friend? Etc? Well, you are in for a treat as this game is a scaled-down version of this quiz that can be played pretty much anywhere.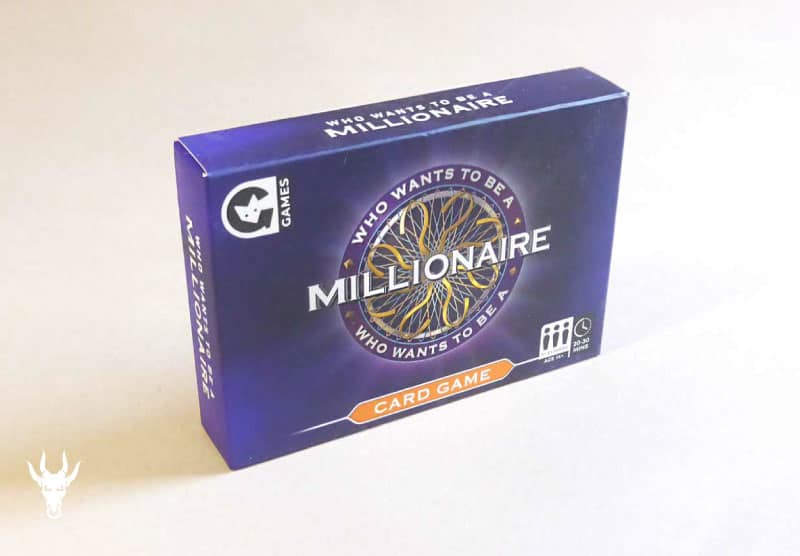 It's not tiny, but it is small. The game will fit in coat pockets, handbags, with luggage, its size is that of a postcard!
You can buy the game here on eBay.
Catch Phrase | Miniature Version – get pocket size board games
Another TV classic turned into a card game. I played this pocket-sized game with family and friends and it went down a treat with them. It is made by the same people that made the Who Want's To Be a Millionaire card game mentioned above. Another fun game that is worth a look at and easy to pack away.
It is also, the size of a postcard.
Dobble
Have you played Dobble before? If you like playing matching games, have quick reflexes, can scan ( with your eyes ) quickly, and… like card games then you should consider playing Dobble. Dobble comes in a small tin that can fit into a bag or a large coat pocket.
Novelty Value | Harry Potter Dobble
If the first Dobble was not enough for you then you might like this one. Do you have any Harry Potter fans as friends? Do you know if they like Dobble? If they like both, then they will probably like this game too. It's a small pocket-sized game just like the original. Although, it is now Harry Potter themed!
You buy the game here on eBay!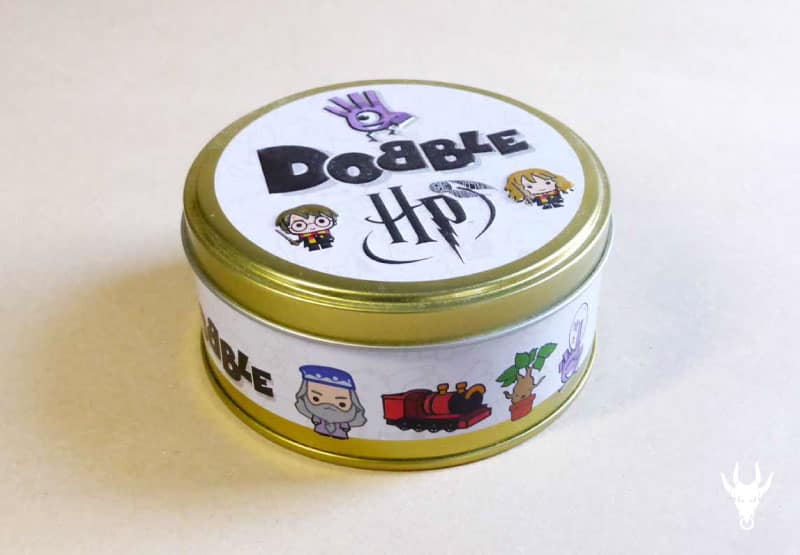 Where can I get pocket size board games? Conclusive answer
Where can I get pocket-size board games small enough to fit in my pocket? A quick round-up. You can find or get small board games that are pocket-sized or small enough for your pockets in some of the following:-
A travel section of shop at a train station that sells minitaiturezed games. This will sell small games that are easy to pack and carry. Some miniature games you may come across with a board are games such as chess and backgammon. You are also likley to find other smaller party board games.
Kickstarter is a great platform to find a small games too.
Online market plaforms are also likley to sell small board games that are easy to pack and play away.
That concludes examples of the small games you can easily pack or carry.

Below are some speedy examples of 'tiny' games you can pack and play. Some pockets are smaller than others! Perhaps you are looking for some low-cost card games too or something that can be played over the dinner table while tea is cooking?

Where can I get pocket size board games | The very small pocket games
If you are looking for examples of pocket sized games you can take with you and carry in a pocket or small handbag here are some examples:

– Poker Dice
– A pack of cards
– Ultimate Pub Quiz Trivia Game
– Werewolf Card Game
– Find the Pickle
And some of the tiny matchbox-sized games you can purchase from Professor Puzzle. There are a few examples of pocket-sized games you take with you in your coat.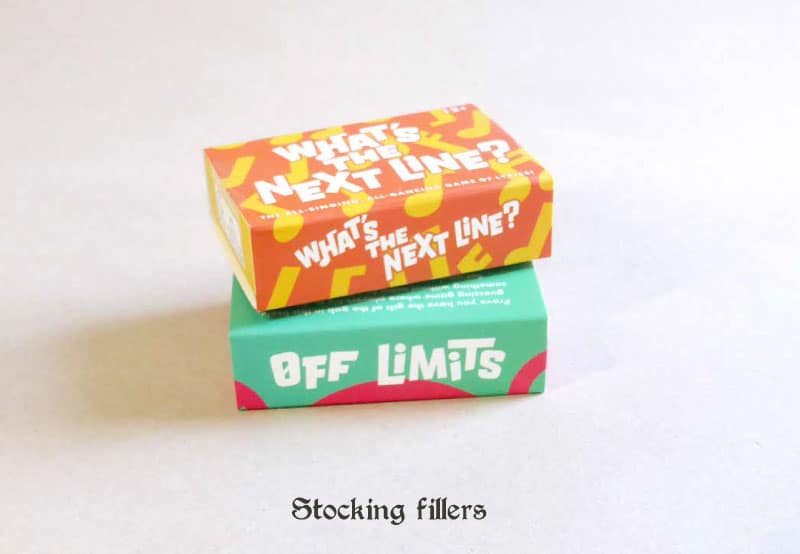 Very small card games for stocking fillers – get pocket size board games
This is an example of some tiny card games you can get out there! These little games were created by Professor Puzzle.
Where 'else' can I get pocket size card games | Places to find small games
When it comes to pocket-sized games, there is small, and there is very small. A small card game such as the types shown by Professor Puzzle was purchased in a January sale in the local supermarket.

In terms of where you can get some small games, look at the January sale area for a bargain in your local supermarket.

Not only are these areas a great way of getting a hold of miniature card games, or micro board games they are often a great way to get a low-cost game too. Having fun need not be expensive! If you don't live near any local supermarkets with these offers.

Here are some alternative places where you can find miniature games-
Online, eBay & Amazon
Charity Shops
Large department stores that sell party and family games
Board game conventions
Crowdfunding campaigns / kickstarter
Hubs for travel
But in terms of where you are likely to find low-cost microgames. On display stands in supermarkets will be one of your safe bets.
Where to get pocket size board games. Consider looking at shops around areas of travel hubs
In terms of how to get hold of some smaller games which are small enough to fit inside luggage. Shopping hubs around areas of travel are a great place to look. Shops at large train stations will often have an area that sells small or miniaturised versions of larger party games.

They know that you are likely to be travelling so have created smaller versions of their games.
Airports are another area to keep your eyes peeled for small board or pocket games.

And potentially, seaports!
Where can I get small board games online?
There are various options for where you can buy small board games online. Amazon is an obvious answer but you should consider other options too such as smaller outlets such as Element Games and Wayland games. You can also buy small board games from eBay, on the FB market place to name a few more.
Get pocket size board games, other tips!
If you have found this post useful please share it on your social media channels or with family and friends. Thank you for reading here are some other articles and post you may enjoy!
Thank you for reading this post about "where can I get pocket-size board games" and ideas for small pockets sized games. Dragon Bone Games – get pocket size board games